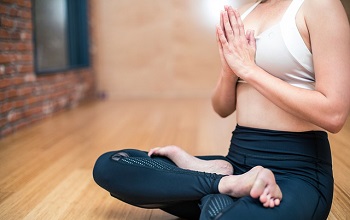 Gratitude is a feeling of appreciation or thankfulness for something that has been received or experienced. It is a simple yet powerful emotion that has the ability to greatly enhance one's life. Physical health is an important aspect of overall well-being and is crucial for leading a healthy and fulfilling life. In this blog, we will explore the reasons why a daily gratitude practice is good for your physical health.
Lower stress levels
One of the benefits of practicing gratitude on a daily basis is lower stress levels. Studies have shown that expressing gratitude can lower stress hormone levels and improve overall stress management. When we feel grateful, our bodies produce lower levels of the stress hormone cortisol, which is linked to a number of negative health effects, including high blood pressure, anxiety, and depression. By practicing gratitude, we can lower our stress levels and improve our overall physical health.
Improved immune function
In addition to lower stress levels, gratitude can also improve immune function. Studies have found that gratitude can boost the immune system by increasing the production of antibodies, which help to fight off illness and disease. By expressing gratitude on a daily basis, we can help to strengthen our immune system and improve our overall physical health.
Healthier behaviors
Gratitude can also lead to healthier behaviors. People who practice gratitude are more likely to exercise, eat a healthy diet, and get enough sleep, all of which contribute to better overall physical health. By expressing gratitude, we can motivate ourselves to make healthier choices and improve our physical well-being.
Pain management
Gratitude can also help to reduce pain and discomfort. Studies have shown that gratitude can improve pain tolerance and reduce the perception of pain. When we feel grateful, our bodies produce endorphins, which are natural painkillers that can help to reduce discomfort. By practicing gratitude on a daily basis, we can help to manage pain and improve our physical health.
In conclusion, the physical benefits of daily gratitude are numerous and significant. From lower stress levels to improved immune function and healthier behaviors, gratitude has the power to transform our physical well-being in meaningful ways. By making gratitude a habit and taking the time to express appreciation and thankfulness on a daily basis, we can live healthier and more fulfilling lives. So, it is important to make gratitude a regular part of our daily routine in order to reap the many benefits it has to offer.
Sign up now and try Daily Gratitude for free.
Sign up takes 1 minute. 7-day free trial. Instant activation.